Congratulations on tying the knot and beginning a new life together with your partner! It's time to start planning for your honeymoon and celebrate. With so many things to think about, where should you even begin? Let us help you out. Melati Beach Resort & Spa has narrowed down the  five useful honeymoon tips to make sure that your honeymoon stays hassle-free.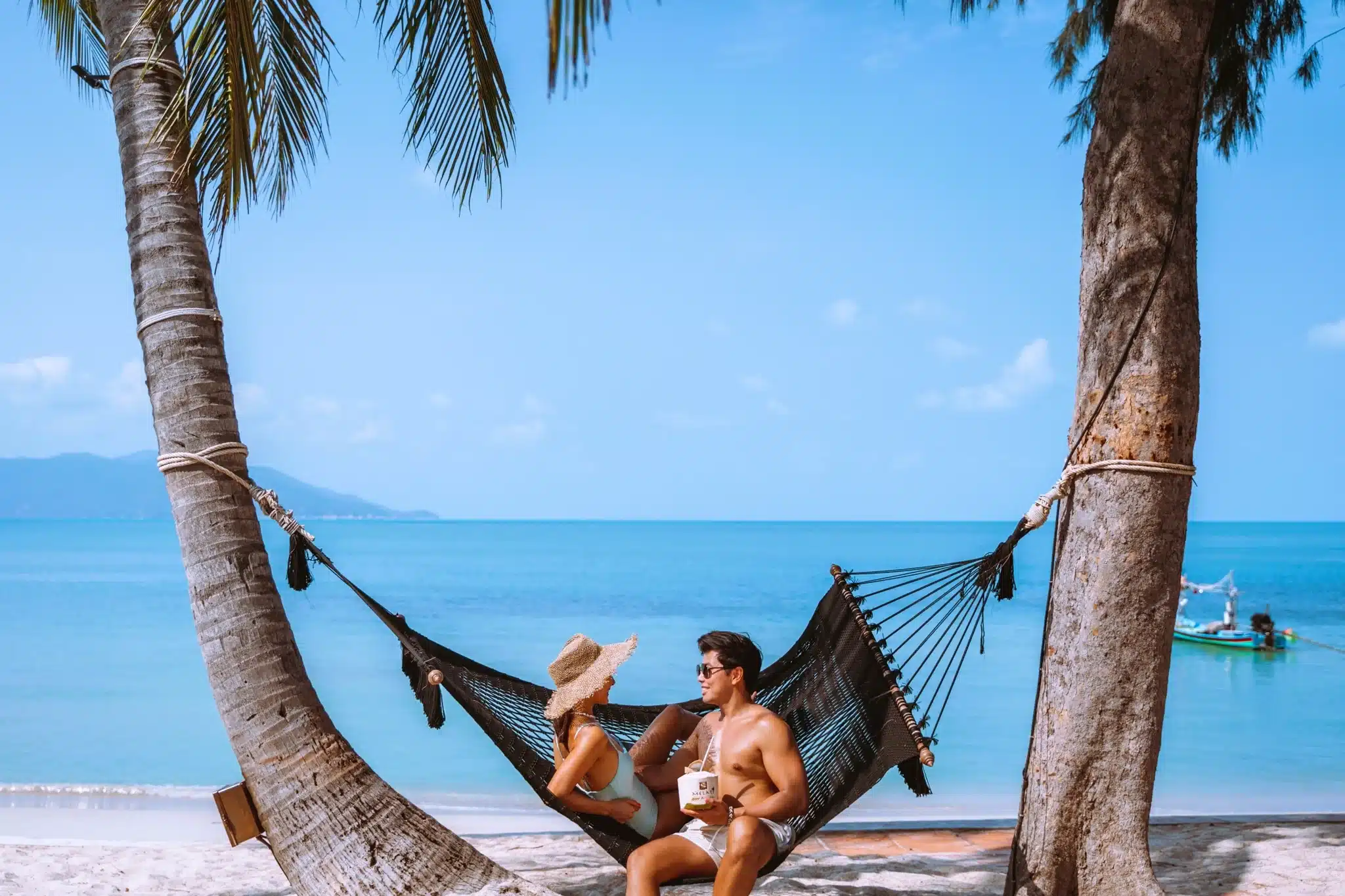 5 Honeymoon Tips: Planning Your Tropical Honeymoon
Celebrating a honeymoon is important for newlyweds. With so many things to consider, here are Melati Beach Resort & Spa's five useful honeymoon tips to ensure a hassle free experience overseas.
1. Honeymoon Tips: Budgeting for a Honeymoon
In order to make the most out of your honeymoon at Melati Beach Resort & Spa, we should start with the most important part of planning: determining your available budget. Thankfully, this is always the first step that comes into play. Think about where you and your partner want to go, what options you want to take, and what you're willing to compromise on. By knowing this honeymoon tip, newlywed couples will be able to move on to the next step. 
2. Honeymoon Tips to Choosing the Perfect Destination
No honeymoon is complete without the perfect destination. Now that your budget has been decided, it's time to choose a honeymoon destination that both you and your partner can enjoy. Many honeymoon tips like suggesting tropical locations as an ideal romantic getaway, such as islands in Thailand. Some honeymoon tips like suggesting Melati Beach Resort & Spa, which is situated on Koh Samui's pristine beaches and gives guests easy access to the island's rich heritage derived from a fusion of Thai, Chinese, and Malay culture.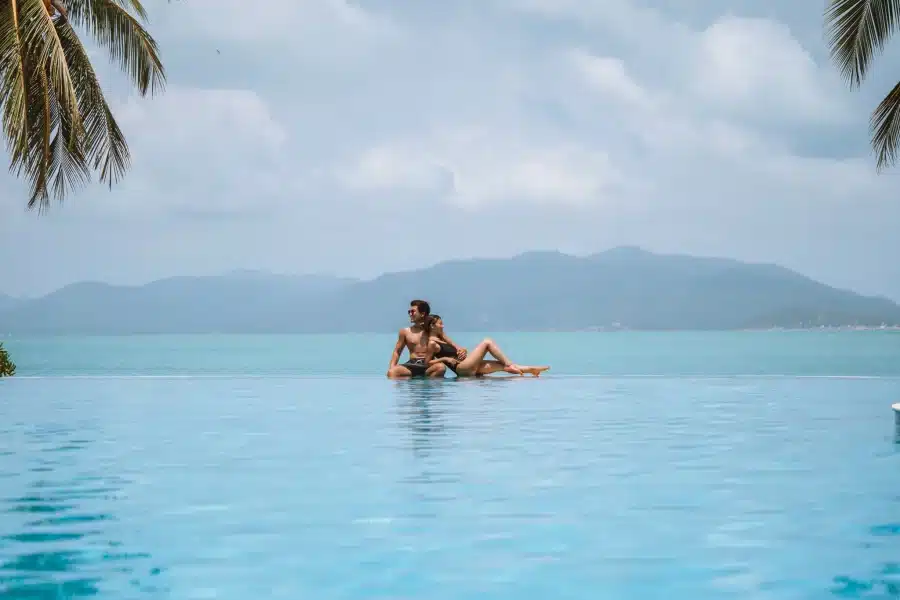 3. Honeymoon Tips to Balance Adventure & Relaxation
Having fun is all well and good, but how much fun and adventure do you want to experience? Koh Samui alone hosts a great atmosphere, many indoor and outdoor activities, and a number of wonderful resorts that are more than ideal for newlyweds, such as Melati Beach Resort & Spa. A honeymoon tip we suggest is shopping around for resorts and seeing what activities they have to offer.
Places near a resort will typically also have their own local attractions, and our honeymoon tip for newlyweds who enjoy adventuring or relaxing is to check out the attractions of their local area. There's much to see and do, and many couples have been surprised to find that they have found an enjoyable new activity. From jet ski rides to a starlit dinner, islands like Koh Samui have much to offer for newlyweds.
4. Honeymoon Tip: Choosing the Right Clothes
Tropical locations are a very popular destination for honeymoon couples. A honeymoon tip to consider before going to one is choosing the right clothing for the occassion. Resorts like Melati Beach Resort & Spa are situated on Koh Samui, which is sunny and humid all year round and occasionally experience heavy rainfall and winds. A honeymoon tip is to wear light fabrics and bring sunscreen, as they will help you get used to the climate and protect your skin. Other items we suggest bringing include a hat, umbrellas, and a light jacket.
5. A Honeymoon Tip to Making Memories 
You've made it to your tropical getaway and have started your honeymoon at Melati Beach Resort & Spa. It's time to make some memories worth remembering. Tropical destinations like Koh Samui are full of activities like starlit dinners and experiencing the local culture, but here are some honeymoon tips we have that are sure to help you enjoy your stay. 
Be spontaneous – sometimes the most enjoyable things in life are those you didn't plan for. A tropical getaway like Koh Samui is no different, and will surely help newlyweds appreciate their time on the island even more.
Do something you've never done before – it has been said that variety is the spice of life, and overseas getaways are no different. Go out and explore. There's so much to see and experience!
Take lots of pictures – pictures are worth a thousand words. Taking photos will surely help you appreciate and even cherish your time on the island long after your holiday is over. Local attractions and cultural heritage sites are a must.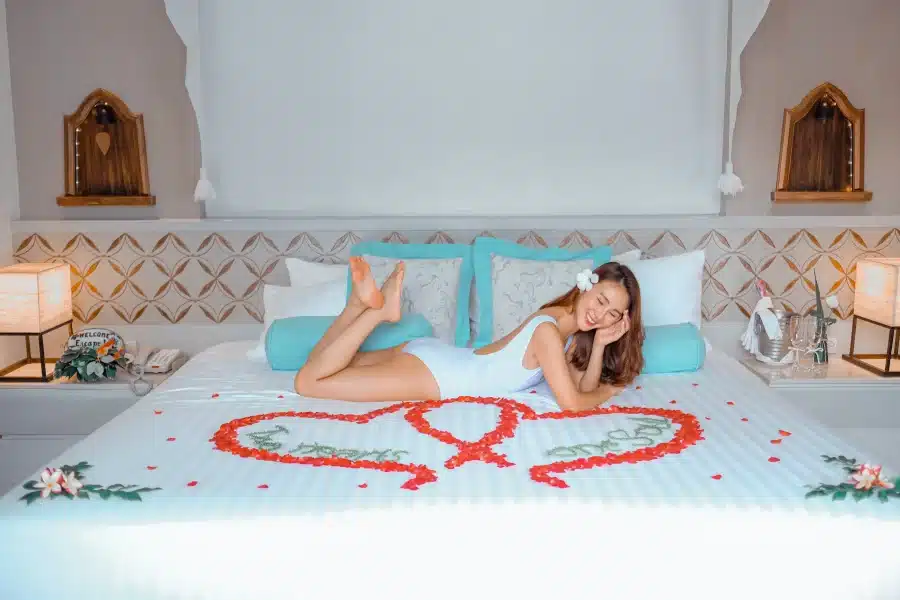 Honeymoon Tip: What Makes for a Good Honeymoon?
There's nothing more satisfying than spending time with your partner on a trip abroad. Whether you're spending time exploring your favorite restaurant or experiencing something completely new, a honeymoon tip we recommend is to spend quality time with your partner. On an island like Koh Samui, there's nothing quite like recharging beneath a starlit sky or your private suite at Melati Beach Resort and Spa.
Conclusion
Honeymoon tips about Overseas honeymoons are common and many couples come back with a deeper appreciation for each other and the place they visited. Melati Beach Resort & Spa has long been the perfect backdrop for tropical honeymoons,  and strives to give guests memories worth sharing. Come join us at Koh Samui and experience that honeymoon that you and your partner deserve.