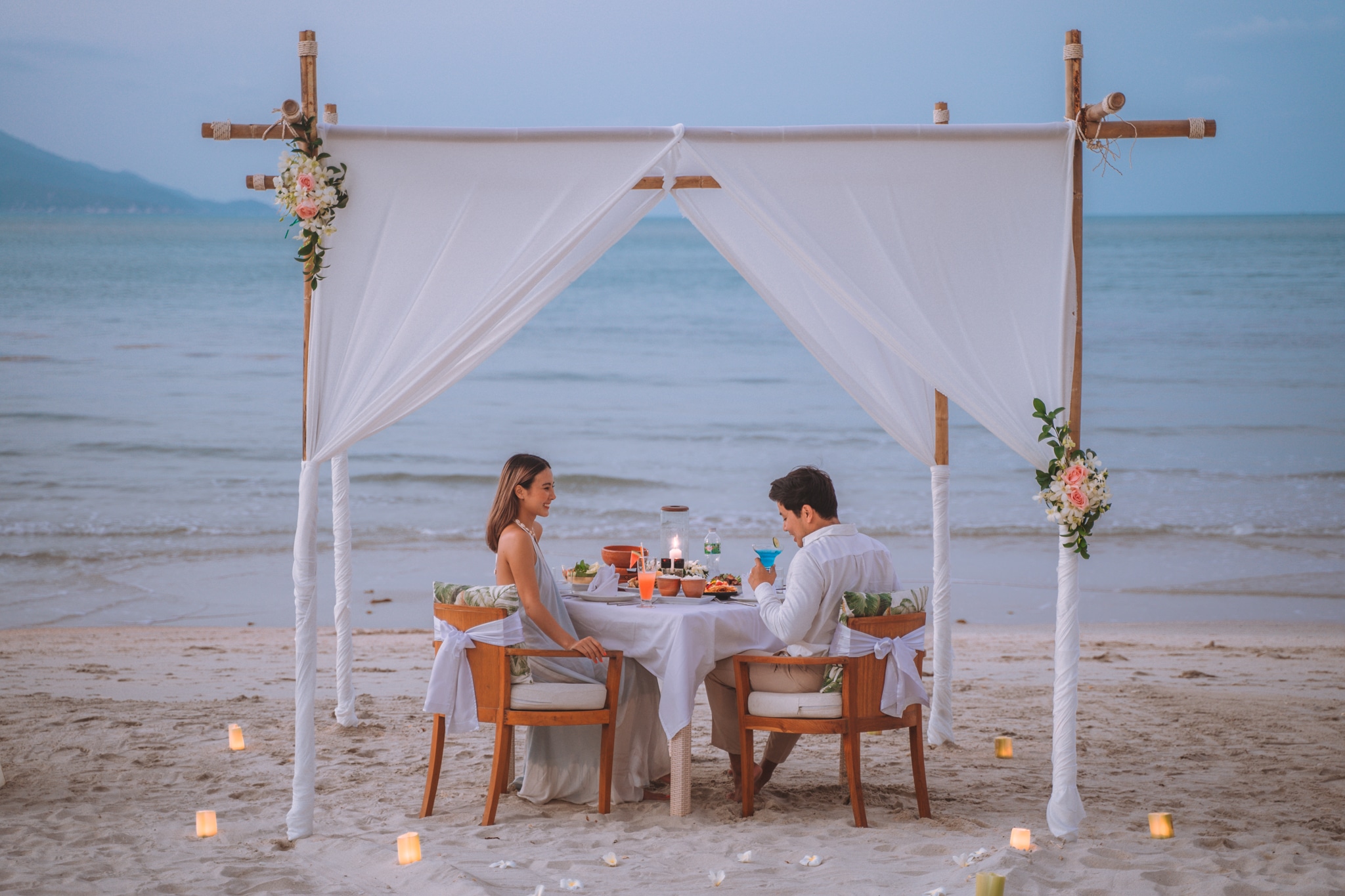 Where romance meets the shores of paradise. Prepare to be captivated by the allure of a romantic private dinner on the beach, an experience that will leave you breathless. At Melati Resort, we invite you to unwind and indulge in the ultimate dining experience against the backdrop of the pristine beach. Immerse yourself in the exquisite setting, where the gentle lull of the ocean waves and the soft glow of sunset set the stage for an evening of pure enchantment. With our culinary expertise, personalized touches, and breathtaking views, we are committed to creating a romantic beachfront dinner that surpasses all expectations. Join us as we explore the world of unparalleled romance at Melati Resort.
Unwind with a Romantic Beachfront Dinner
Imagine a dreamy evening with your loved one, toes in the sand, and a gentle ocean breeze caressing your skin. At Melati Resort, we invite you to experience the epitome of romance with our beachfront dining. Let us take you on a culinary journey of love, creating memories that will last a lifetime.
A Culinary Journey of Romance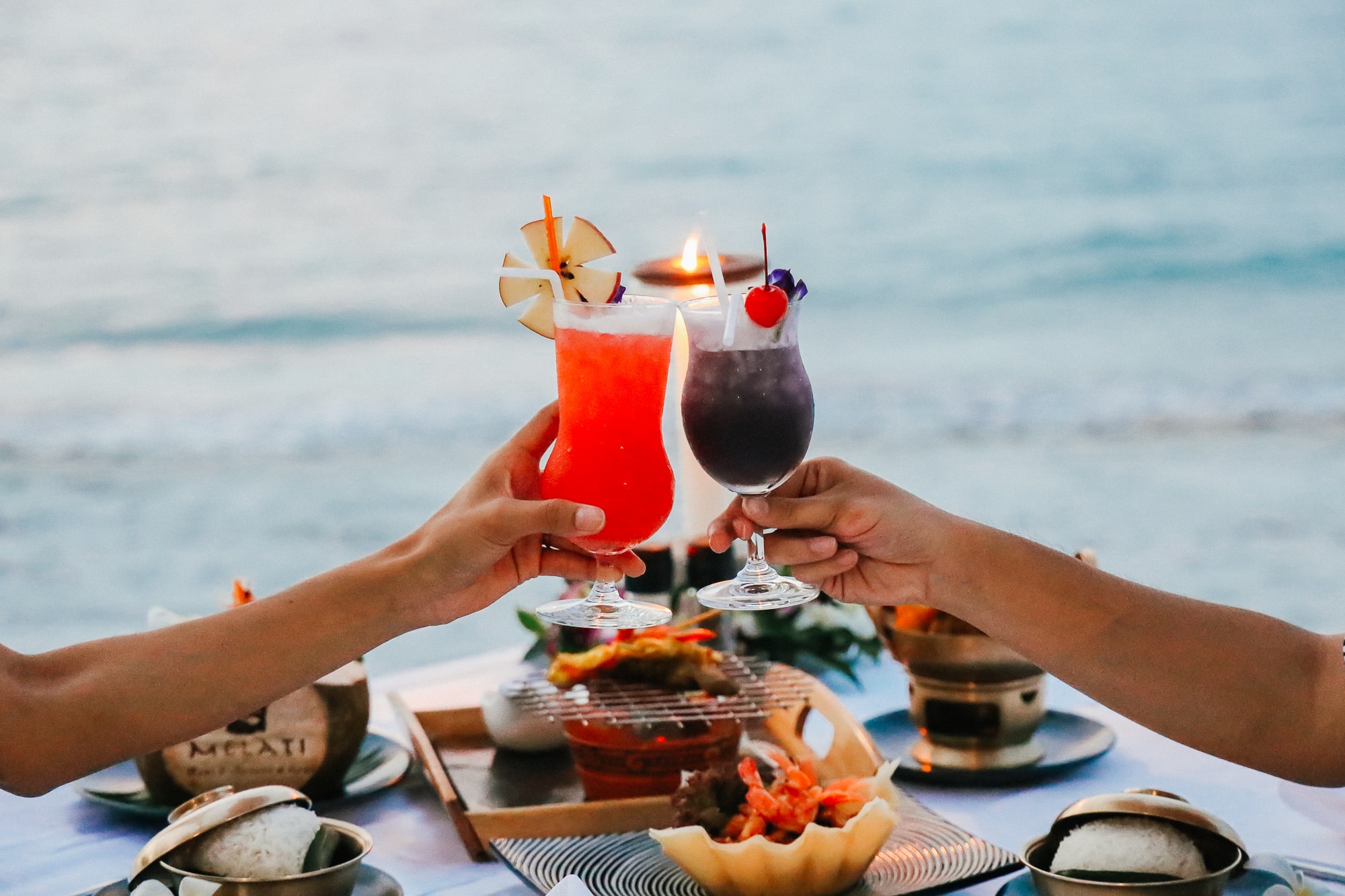 Indulge in an extraordinary dining experience, where every element is thoughtfully curated to ignite your senses and celebrate your connection.
Savor the intimate ambiance as you dine under the stars, with the soothing sound of waves serenading you. Our beachfront setting provides a picturesque backdrop, allowing you to immerse in the beauty of nature while relishing gourmet delights.
Indulgent Gourmet Delights
Our talented chefs create gastronomic masterpieces that blend flavors, textures, and colors to perfection. From delectable seafood to tantalizing international cuisines, each dish is crafted with passion and expertise. Prepare to embark on a culinary adventure that will leave your taste buds yearning for more.
Enhance your dining experience with our extensive selection of fine wines, handpicked to complement the flavors of your meal. Our knowledgeable sommeliers are available to guide you through the perfect pairings, ensuring a harmonious symphony of taste.
Personalized Romantic Experiences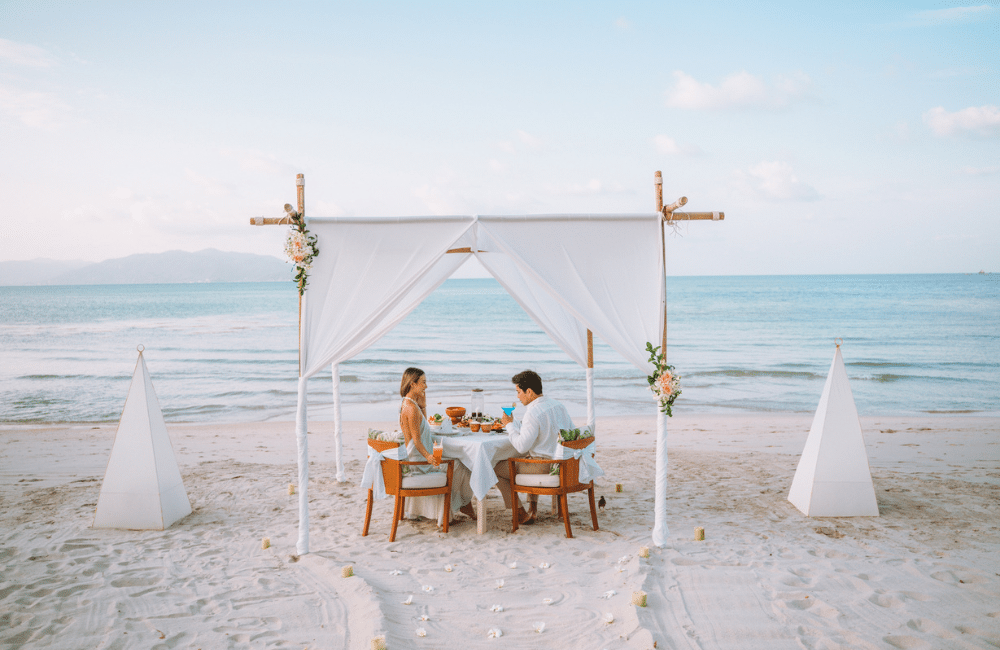 At Melati Resort, we understand that romance is unique to every couple. That's why we offer personalized experiences to make your beachfront dinner truly special.
Customization and Special Requests
We believe in creating moments that reflect your love story. Whether you have dietary preferences, special occasions to celebrate, or specific requests, our dedicated team is here to accommodate your needs and create a dining experience tailored to your desires.
Surprise Romantic Gestures
Let us help you surprise your partner with enchanting touches that will make your beachfront dinner unforgettable. From personalized decorations to surprise messages and thoughtful gestures, we are here to ensure that your evening is filled with romance and surprise.
Booking Your Romantic Beachfront Dinner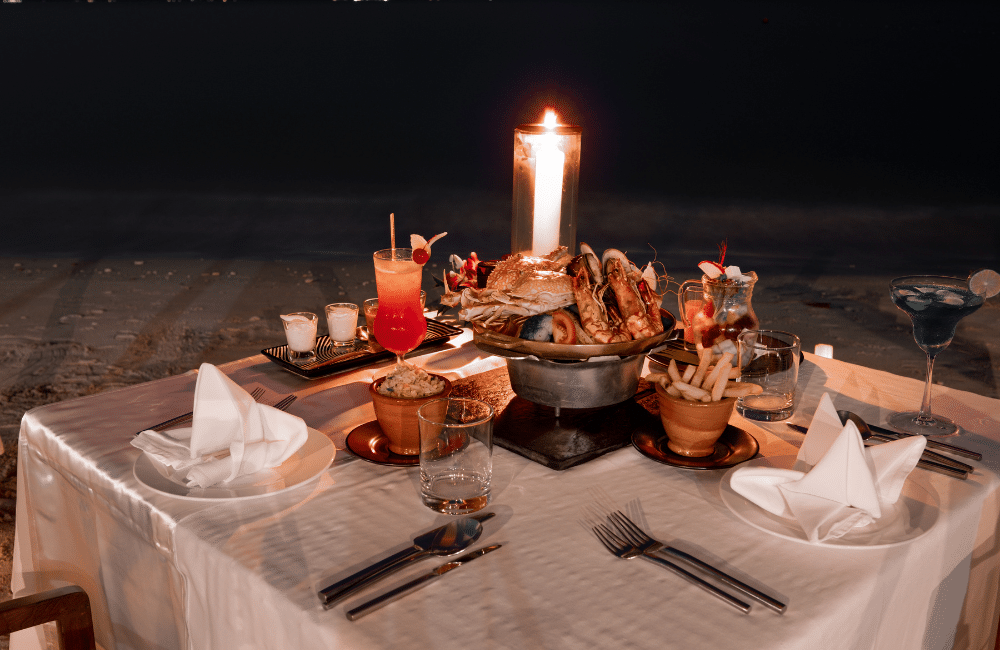 Ready to embark on this enchanting culinary journey? Booking your romantic beachfront dinner at Melati Resort is simple. Reach out to our reservations team, and they will guide you through the process, helping you select the perfect date, time, and menu options to create your unforgettable experience.
The allure of a romantic beachfront dinner at Melati Beach Resort & Spa.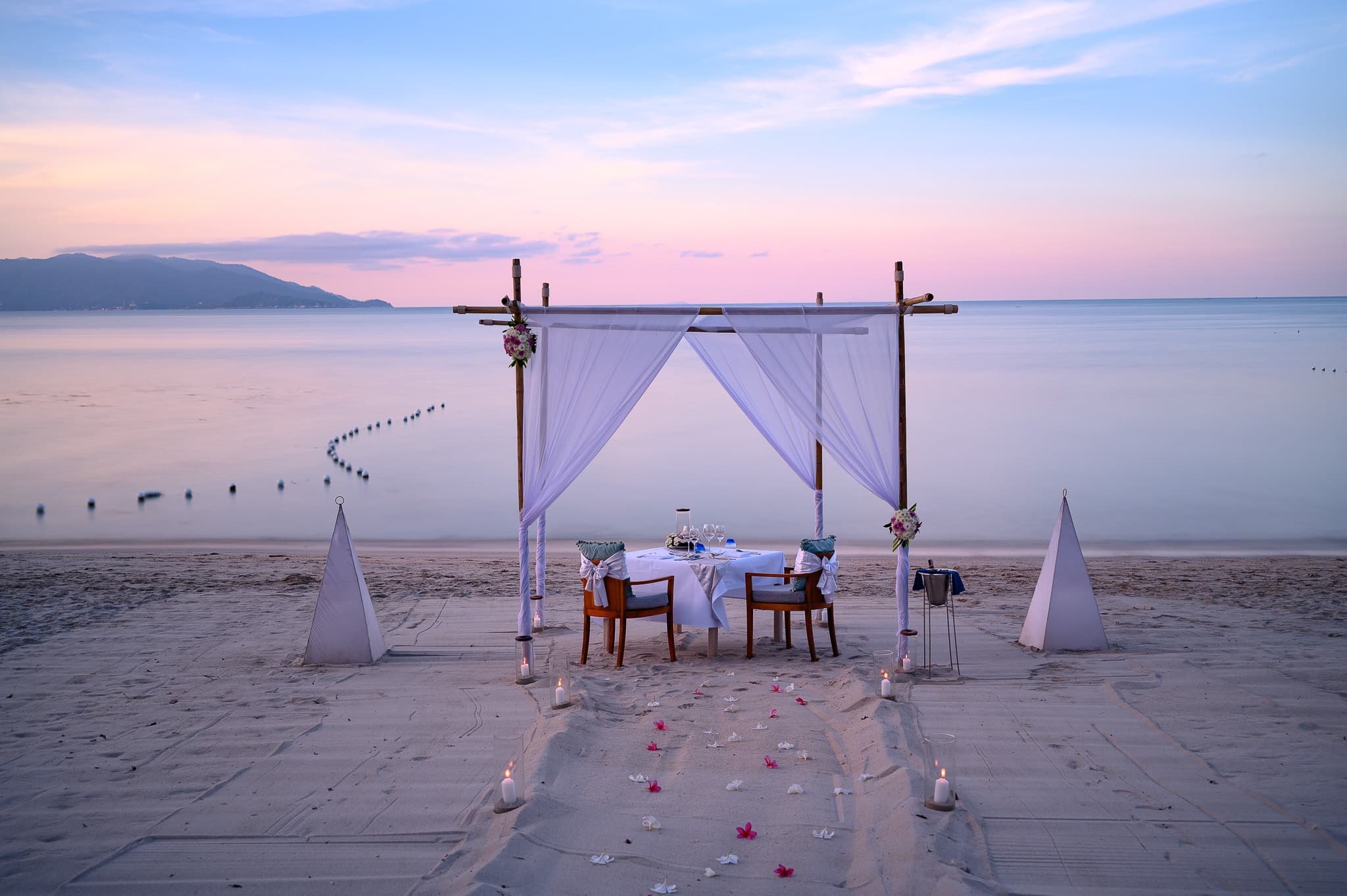 Immerse yourself in the allure of a romantic beachfront dinner at Melati Beach Resort & Spa. Indulge in exquisite dining amidst a breathtaking setting, personalized experiences that cater to your desires, and moments of pure bliss with your loved one. Book your romantic getaway now and create memories that will be cherished for a lifetime.